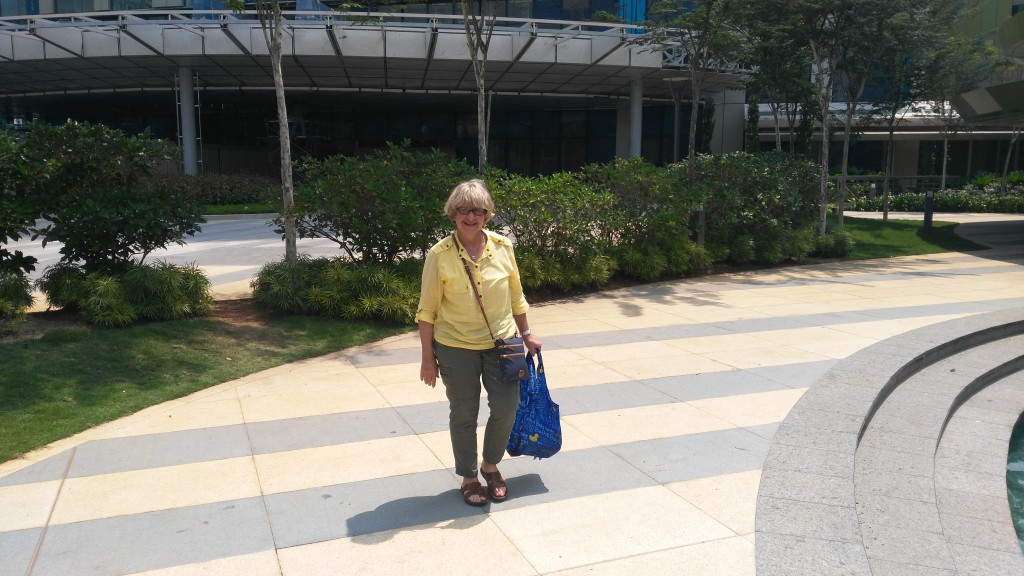 Mom came to visit!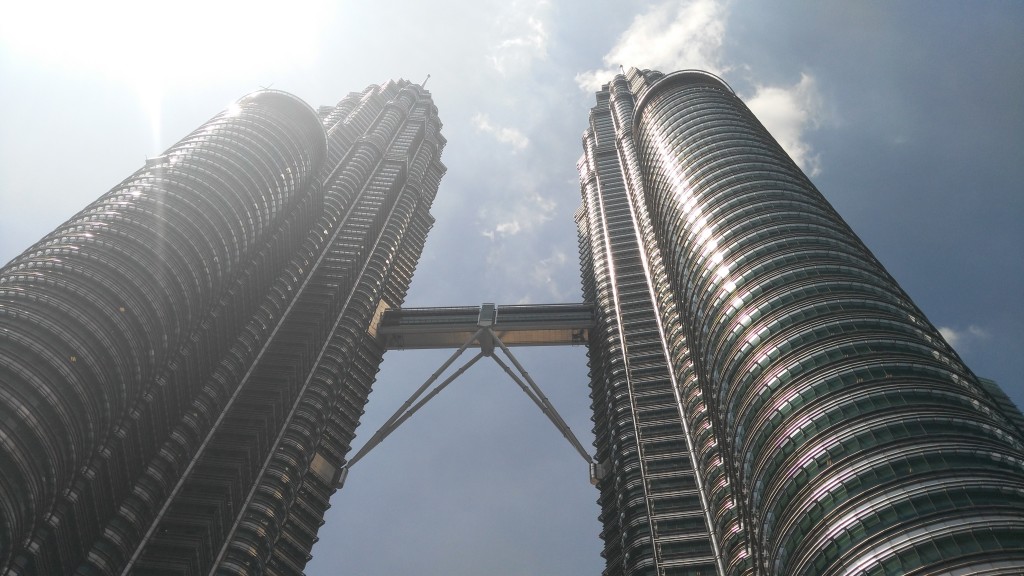 Looking up at the Petronas Towers.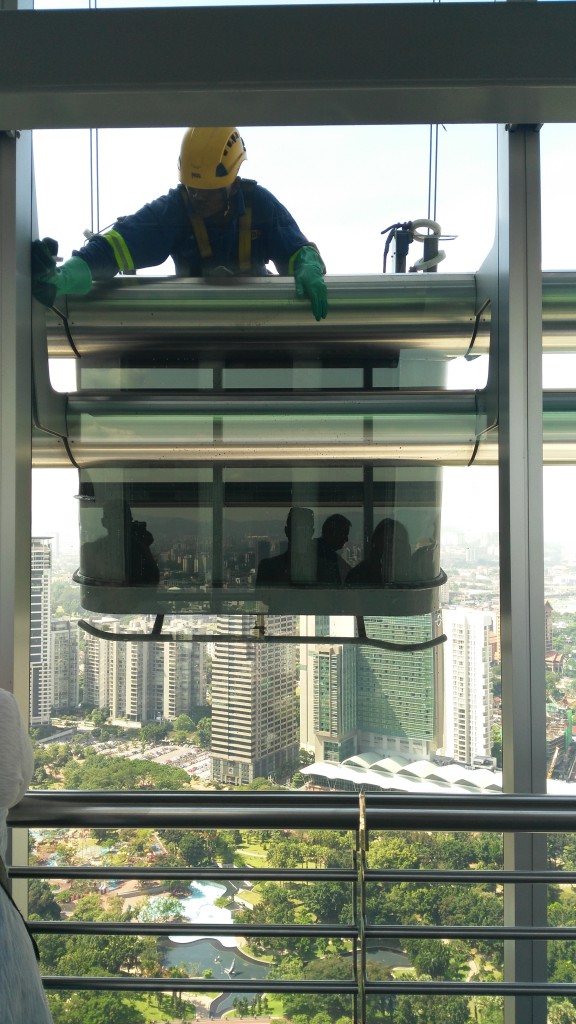 Washing windows at over 558 feet in the air. Somebody's got to do it.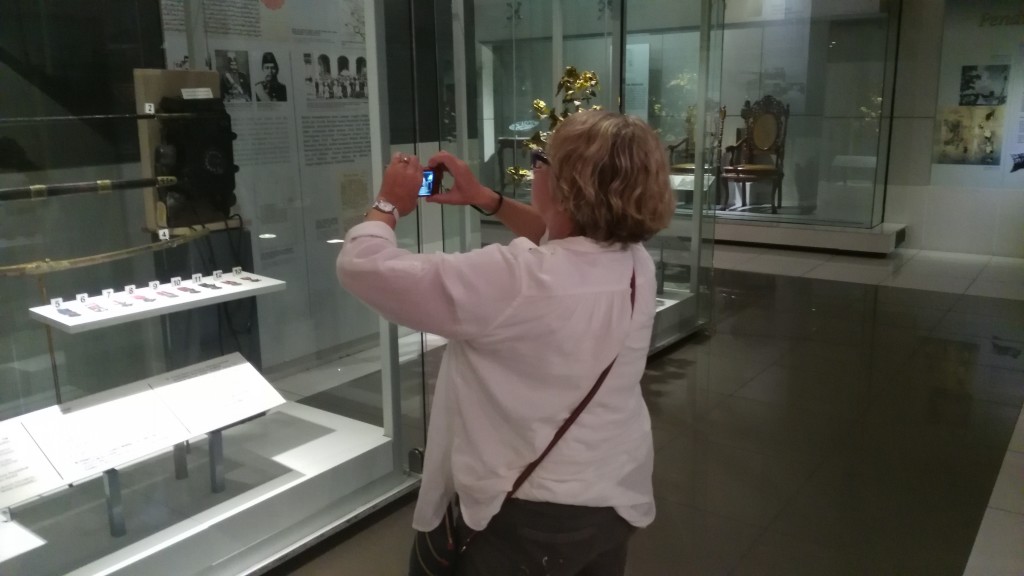 Taking pictures of swords at the National Museum.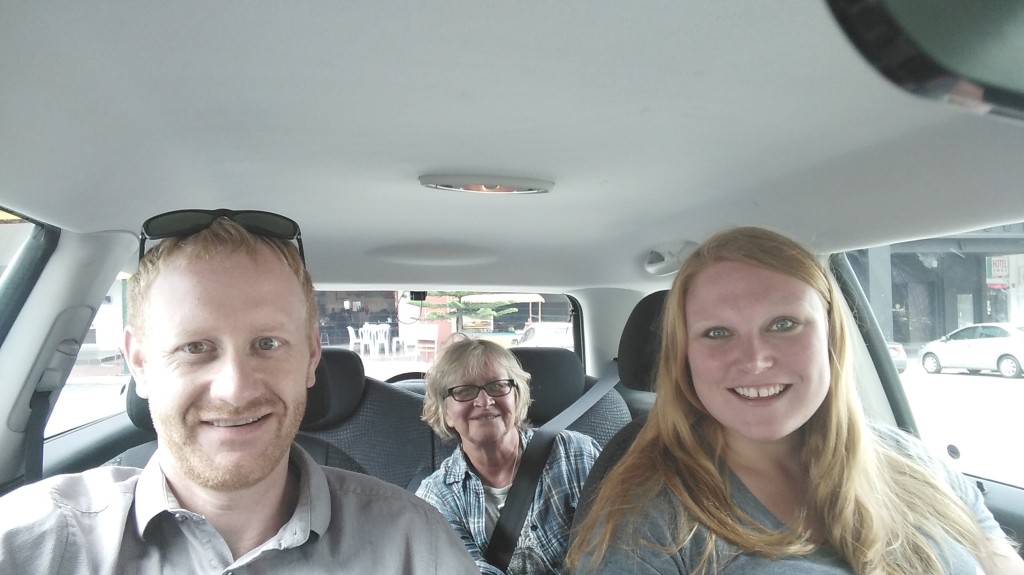 On the way to the Genting Highlands, a large resort and entertainment complex outside Kuala Lumpur.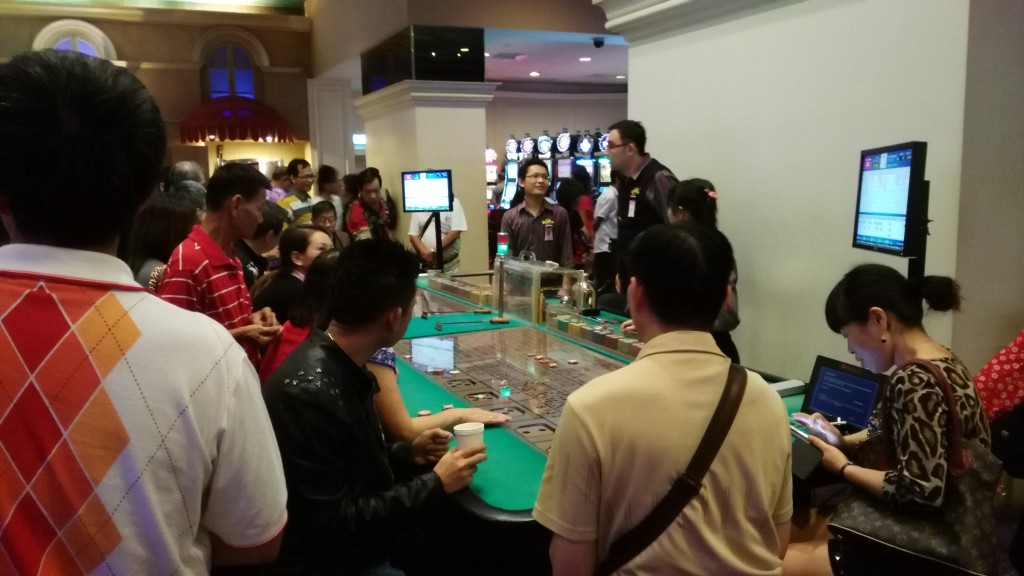 At a casino in the Highlands. There were lots of Chinese people here and no Malays.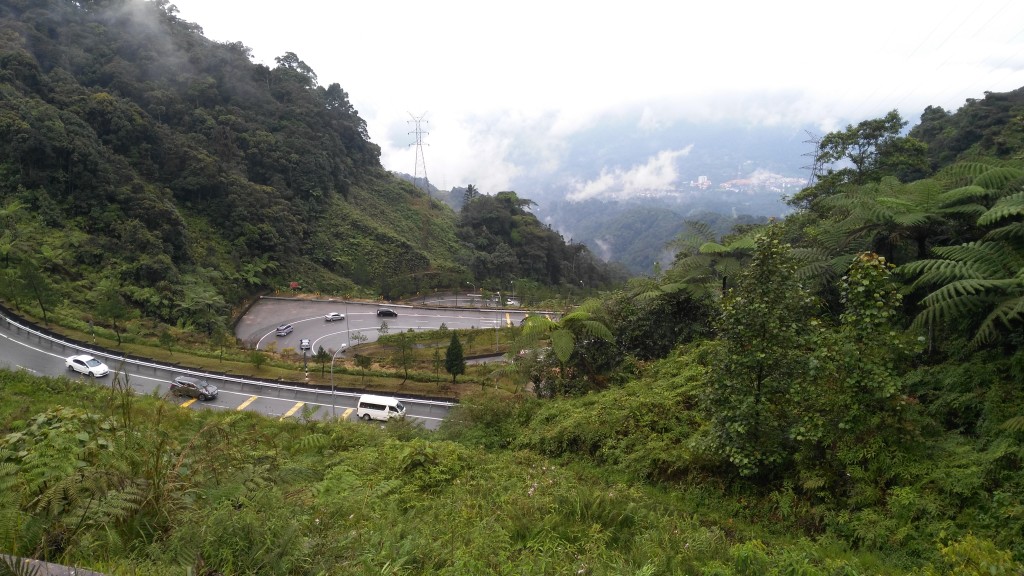 The windy roads heading back from the Highlands.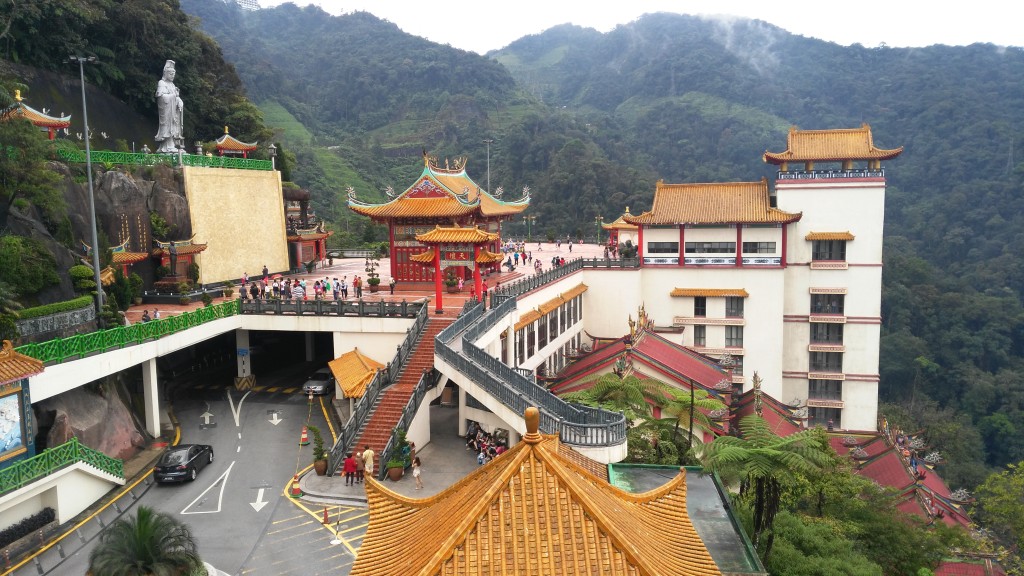 At the Chin Swee Caves Temple.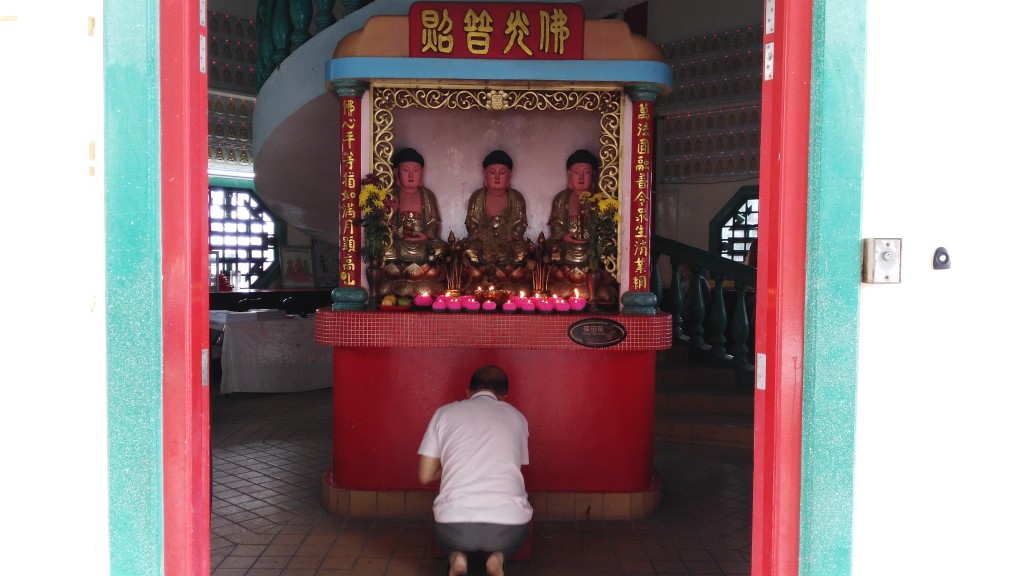 A man paying his respects.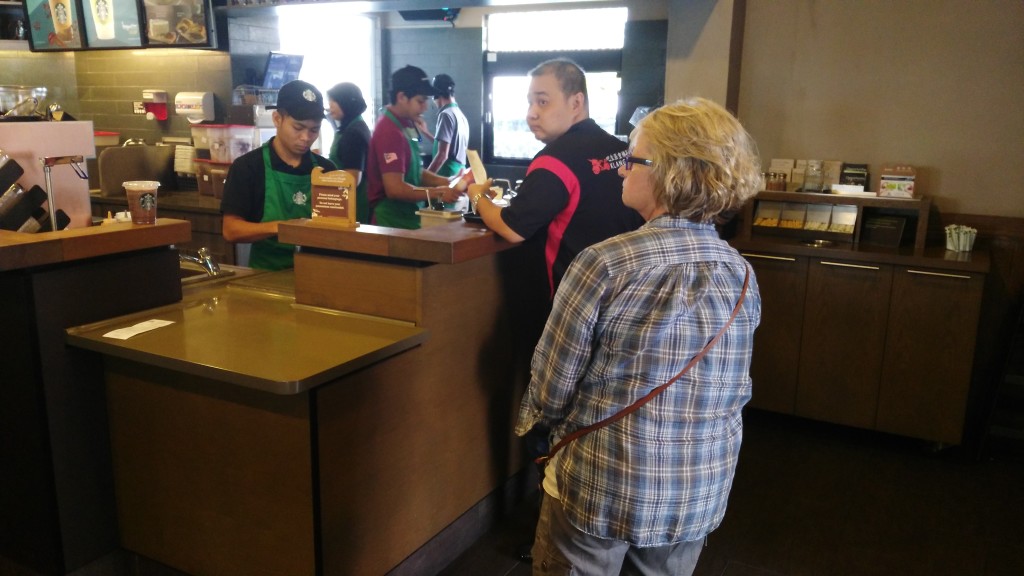 Patiently waiting for our affogatos at Starbucks.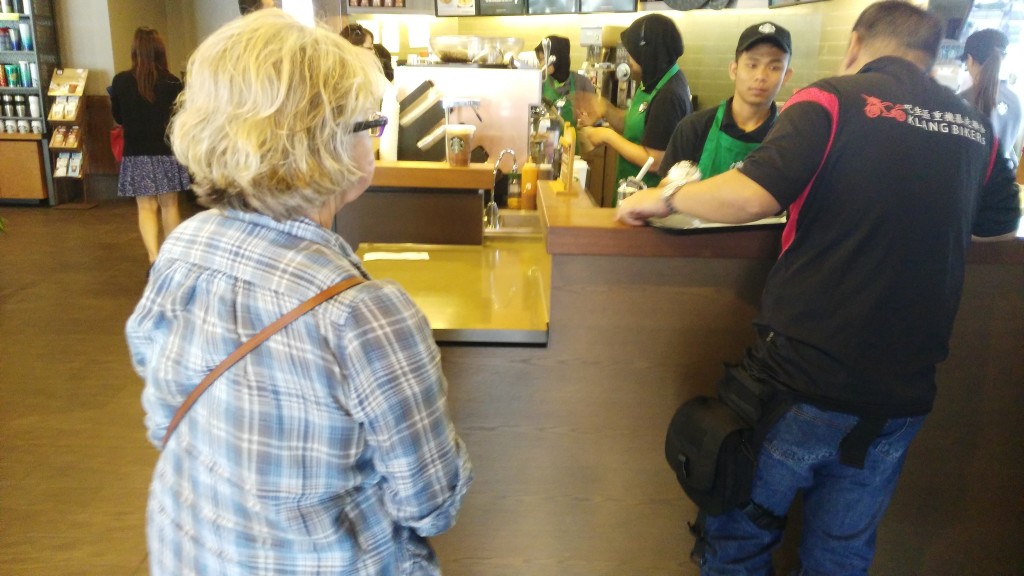 Waiting some more.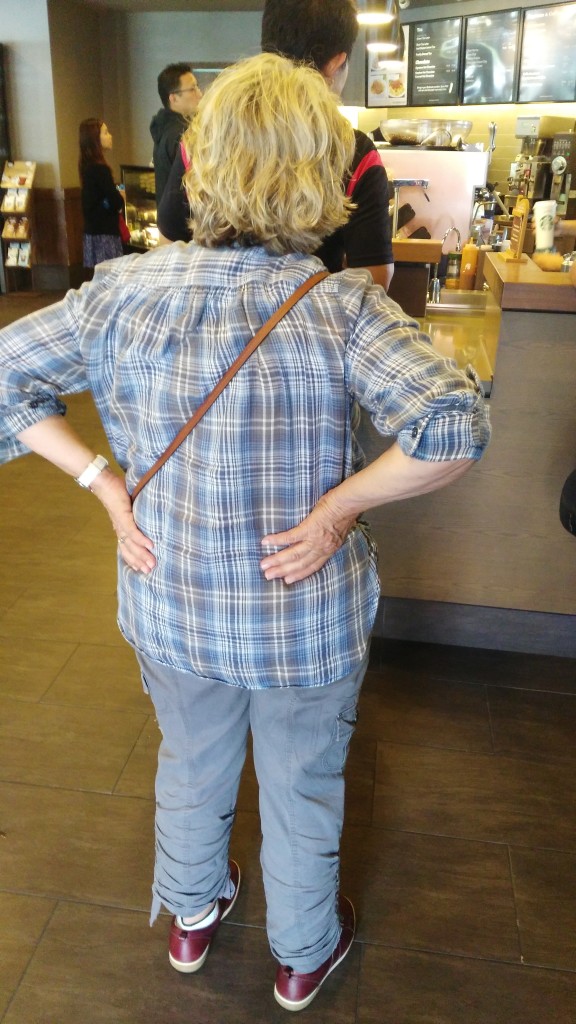 Still waiting…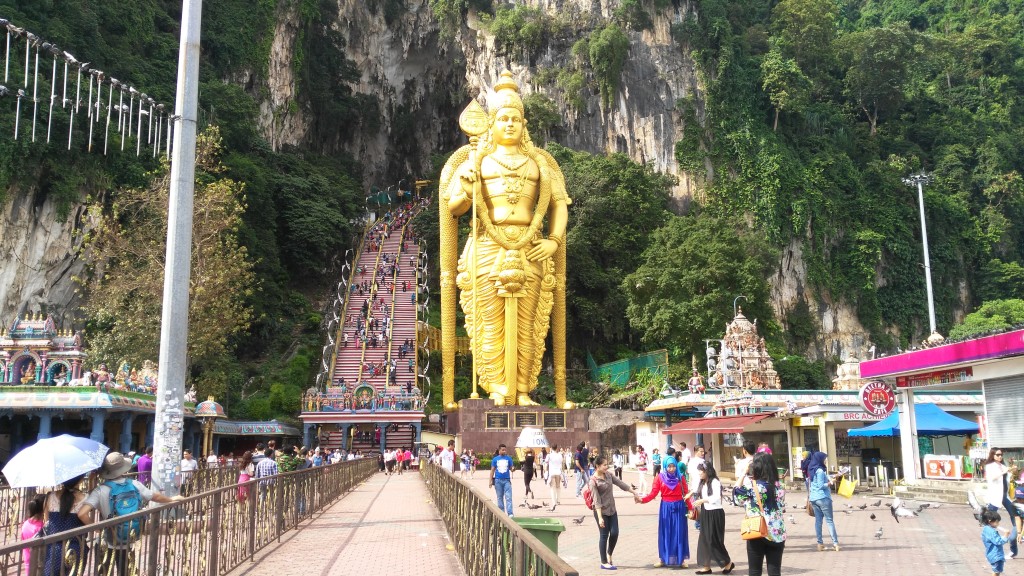 At the entrance to the Batu Caves. We didn't go up the stairs because it was really hot and had already been a long day.